Every baby's first Christmas is always very, very special. Even if they are teeny tiny babies every new parent wants to make the celebration extra special. Both of my sons were just a few weeks old on their first Christmas but I still somehow wanted to create something magical – even on very little sleep!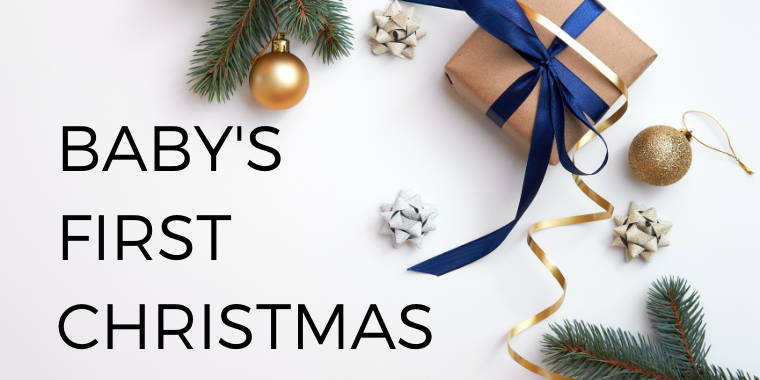 Gift ideas for babies
Of course, buying tiny babies lots of presents can just be silly - that tiny human will be getting a lot of presents from thoughtful well wishers so my advice is to put together a useful stocking full of things baby ACTUALLY needs. Teething gel, baby balm and teething toys are all great stocking fillers for babies – it's actually really fun showing your baby the stocking and showing them you pulling out the gifts. Older babies really love this element of surprise!
If you're looking to buy your baby something really useful why not buy them a gift that will last, like a cot bed that will last a long time. Midi Cot is available in 4 moKee colours in varnished beech wood and has a real Scandi design to it. Both sides can be removed once your newborn turns into a toddler meaning they will feel like proud big boys and girls in their big bed!
Let there be light!
Babies also love lights! And at Christmas, the world can seem really magical all lit up with starry lights at home on your tree or even out in the towns and cities. If you're lucky enough to live somewhere with magical street lights why not head out at dark and give your baby a light show- entirely for free!
At home our first tree all lit up was the ultimate play mat- so pop your baby under the (safe!) tree and watch them gaze at the twinkling lights- magic!
Travelling over the holidays
Christmas for some families means travel! And travelling with a new baby can be tricky. It's worth investing in a decent travel cot and moKee have just brought out a super easy to use travel cot that will grow with your baby.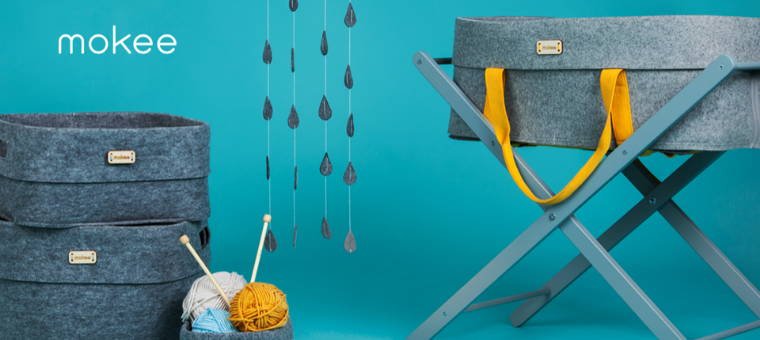 moKee also has a range of Moses baskets to choose from which are perfect for when staying with friends and family over Christmas. moKee's WoolNest is made with really lovely felt material and it has high sides which keeps baby snug. And the Classic Wicker Moses Basket includes a clever rocking stand which in retrospect would have come in handy!
If you're looking for something a bit different take a look at the Soft Seagrass Moses Basket. You can find out more at our Full Guide to Moses basket - including lots of important safety information.
So enjoy the festive period with your baby and why not to share with us photos of your baby's first Christmas? Tag us on Instagram #wearemokee!
From all of us at moKee... Merry Christmas! x