Be inspired:
moKee's love for Scandinavian design
moKee is a company that was born out of a love for Scandinavian design. moKee's Mini Cots are a testament to this and show the minimal, Scandi aesthetic loved by so many interior designers and moKee parents too!
When creating my son's first nursery I opted for the Scandi look and that's when I came across moKee! I loved their Stone Teal Mini Cot and this colour was used then throughout the rest of the nursery, against a white backdrop.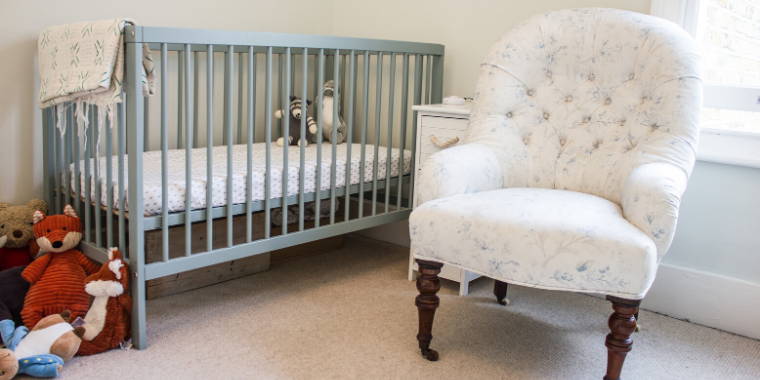 I used lots of fun graphics – including clouds and rain drops. I also included lots of animals – something that Scandi-style always harks back too – nature. I really loved bringing nature into Rupert's bedroom – this included house plants. Not only do these help purify the air they really made the nursery feel like the great outdoors!
So how can you create a Scandinavian-inspired nursery for your baby?
THINK MINIMAL
Scandi loves minimal. Of course you will need a cot, a chair, wardrobes and chest of drawers but think minimal! moKee's Mini Cot is mini in size – it's small frame means it won't dominate the room and it comes in muted tones – the perfect Scandi design!
THINK COSY
Scandi-living is all about how it feels. With Scandinavia being a part of the world where it can be very cold and dark during winter, it is important for the home to be a place for warmth and cosiness! Textures are important here – take moKee's WoolNest. Made of the softest felt it's made for touching and will keep baby snug in both winter and summer.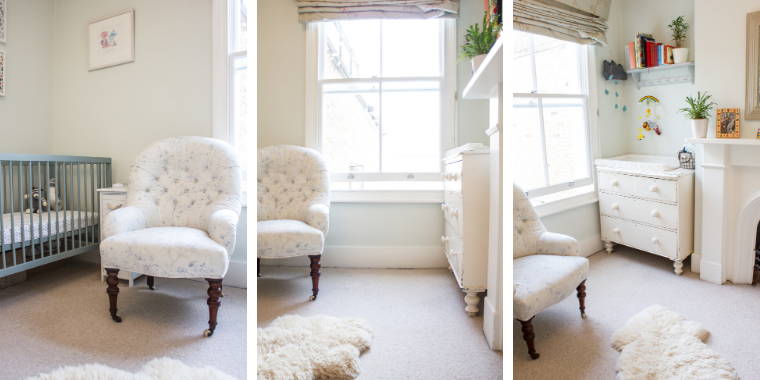 THINK WOOD
Wood is a strong feature in Scandi interiors and moKee have used beautiful beech wood for a lot of products, including the Mini Cots and Midi Cots. Natural materials such as beech will instantly make your home feel Scandi and chic.
THINK GRAPHICS
Scandi designs have some very cute graphic on textiles such as bed linen and curtains. Why not source some textiles that will really stand out against the miminal backdrop. You could also try mixing textiles up!
THINK NATURE
The reason why we love Scandi design is because it brings us back to nature. Their designs are rooted in the environment and here at moKee we love that so you can check out the Mini Mobile for a beautiful felt cloud or see the mountain-inspired baby gym.
Nature is also evident in moKee's Seagrass range. Lovingly handmade and from natural seagrass they are truly scandi-inspired!
So why not take a look at moKee for inspiration and share with us your Scandinavian inspired nurseries on @wearemokee?