Crib, cot, what? Navigating the world of baby!
When I first found out I was going to become a mother I tentatively stepped into the confusing world of parenthood and babies and quickly realised there was a lot I didn't know and had to learn fast! I was mainly flummoxed by different words used to describe baby products – it seemed every company used a different language and I was getting confused. So here's the lowdown on what means what in the world of baby!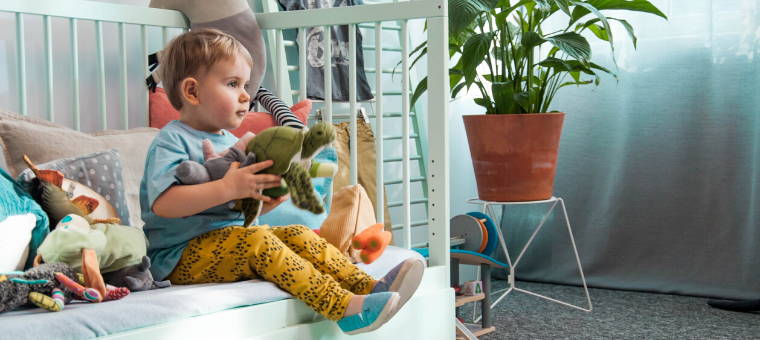 Crib or cot?
A crib I thought was something that was used when baby Jesus was born! Many nativity plays describe Jesus as lying in his crib. It's different to a cot in that a crib can have a rocking that helps to soothe baby and importantly it's larger than a Moses basket but immobile. Many parents wonder how long they can use a crib for? Well, it's smaller than a cot so baby won't be in there past the point of them sitting up which can be from 5 months. The US tends to use cribs more – it's definitely more embedded in their baby language than over here.
For me, I found Moses baskets useful but wait! If you are American you may know that as a bassinet! (See so many words to confuse us!)
After a crib or a Moses basket you could move baby on to a cot and Midi Cot is a clever move because it lasts until your child is 4! It is available in 4 moKee colours in varnished beech wood and has a real Scandi design to it. Both sides can be removed once your newborn turns into a toddler meaning they will feel like proud big boys and girls in their big bed!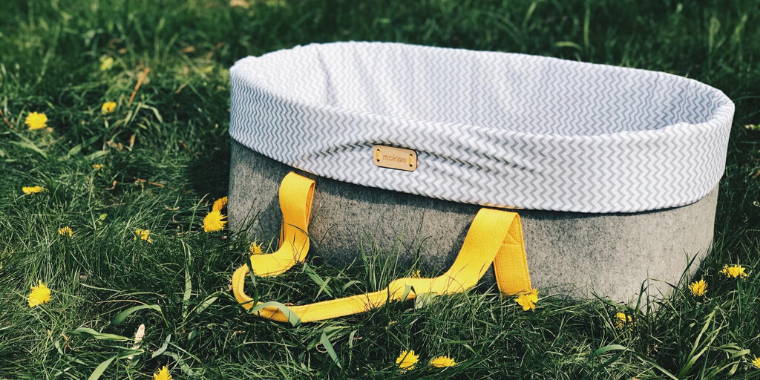 Dummy or pacifer?!
As the world has got smaller, cultures and language has changed and it's the same with baby language. I would watch American films when I was young and wonder what a 'pacifer' was? Some sort of invention that helps to soothe babies? Was it some sort of rocking machine? No! It is of course a dummy! Well, I felt like a complete dummy as I didn't realise this until I ended up pregnant!
Pram or pushchair?!
In the UK we use the phrases pram whereas in the US, it's buggy. When shopping for your first baby vehicle it can be confusing to know what you need and what this is called. Well here you go… a pram is for babies, typically a lot bigger than pushchairs, prams are designed for the first year when you want your baby to feel nice and safe on their travels. A pushchair is a step down from a pram and typically used for older children. I got a pushchair which we used when travelling on holiday and my son who is 4 could probably still use it if he ever got tired (he never gets tired of running around!).
If you have come across any strange baby terms, then please get in touch and let us know in comments or at our Instagram @wearemokee.