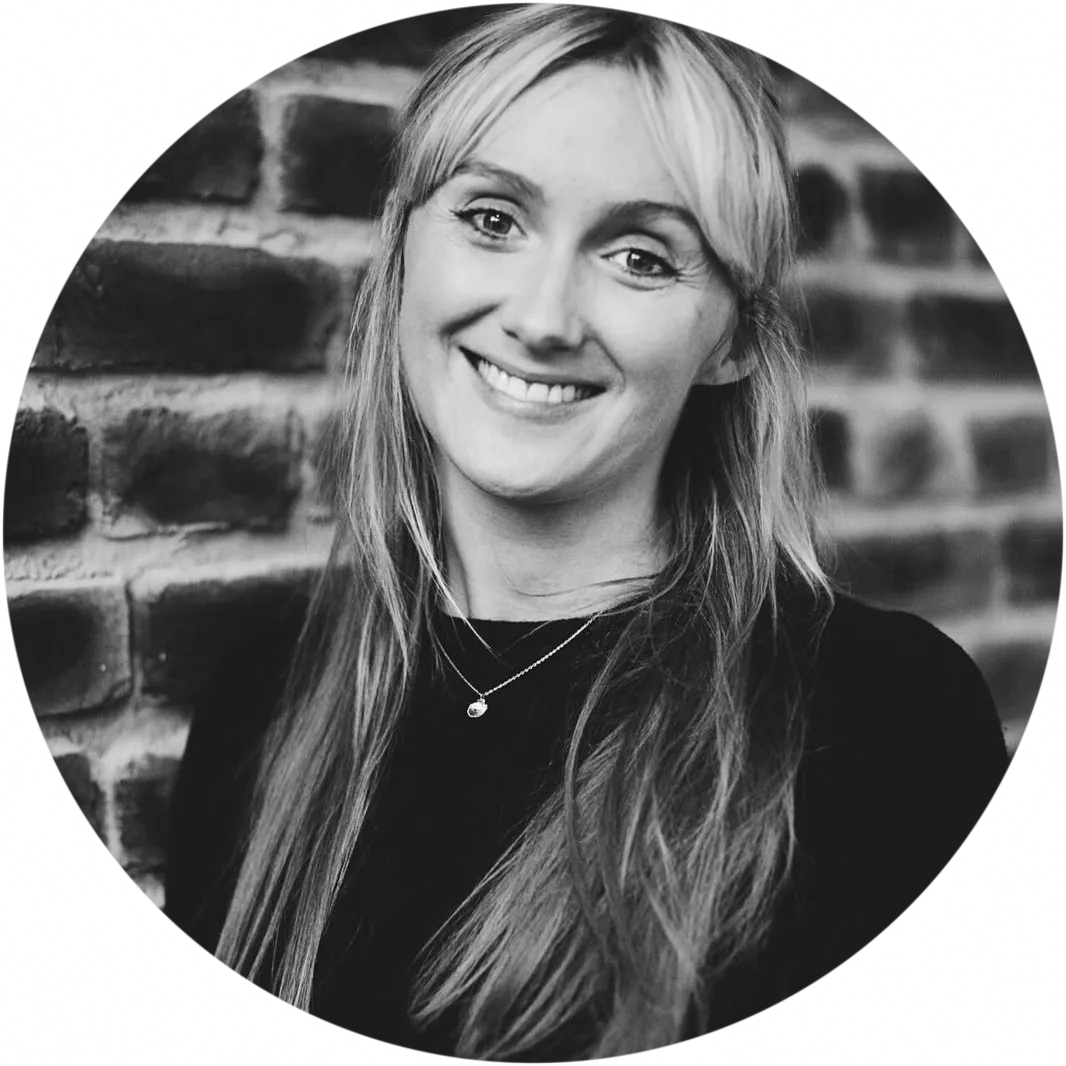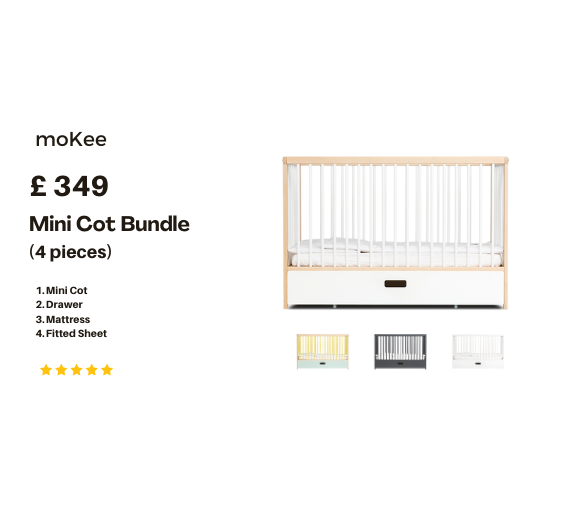 January sees Mokee offer you the ultimate nursery must-haves at a fantastic price. The Premium Mini Cot Bundle is now £349, reduced from £537.96, saving 35% compared to when purchased individually. The bundle comprises of the Mini Cot Bed, Luxury Breathable Mattress or Aloe Vera Mattress, Mini Cot Fitted Bed Sheet and the Cot Drawer. Check out the collection below.
Perfect for newborns right up to three year olds Small and compact, full of clever features that can be matched with nursery accessories. Available in seven stylish colours, the panel can be removed to create the perfect first bed for toddlers. Read more.
Nappies, vests, socks, toys, blankets, and the list goes on, require a special place in your baby's room. Often the best option is to keep these necessities under the crib. Small caster wheels make it easy for the drawer to roll in and out from under the crib. Fitting under the Mini Cot perfectly to help you keep your baby's nursery organised. Read more.
Luxury Breathable Mattress / Aloe Vera Mattress £124.99
Luxury Breathable Mattress
The Ramen mattress is probably the safest, cleanest and most comforting on the market. A woven network of firm 'noodles' makes up this ground-breaking and 100% breathable mattress. Supplied with a soft quilted polyester shell, which is removable and washable. The Ramen core (the noodle bit) can be washed clean in the shower, meaning this mattress has to be the most hygienic on the market.
Aloe Vera Mattress
With an aloe vera infused quilted cover and reflex foam filling, this cooling and comfortable mattress will soothe your little bundle of joy into a relaxing deep sleep.
Tried and tested by the moKee team, our breathable foam mattress complies to all standard safety regulations and is ideal for newborns. Machine washable for your convenience, the quilted cover has a zip fastening so you can remove it with ease for cleaning purposes.
Mini Cot Bed Fitted Sheet £12.99
Help protect your baby's comfort with high-quality, wonderfully soft and light fitted sheet. Gentle against newborn skin and improve baby's comfort while sleeping. Currently available in two sizes and 10 varied colour options, including the ever so popular Watermelon print. Read more.    
Parenthings is a series of articles for all mums & dads from one mum, who tries to stay calm no matter what, but hardly ever achieves this idealistic goal.
When you are a parent, each week brings new challenges, worries, victories, naps that came too late, nights that ended too soon.
If you want to share your PARENTHINGS - write to - tlc@mokee.eu.
---
Design that newborns love...
---
Design that newborns love...