A simple, smart and unique piece of furniture that will help develop your child's independence.
Mini Wardrobe by moKee is a simple & beautifully designed clothes rack for toddlers, older kids, and even adults. How does it work in practice? We asked Hayley Thomposon about it for whom the subject of independence and Montessori education has no secrets. Here is what she told us.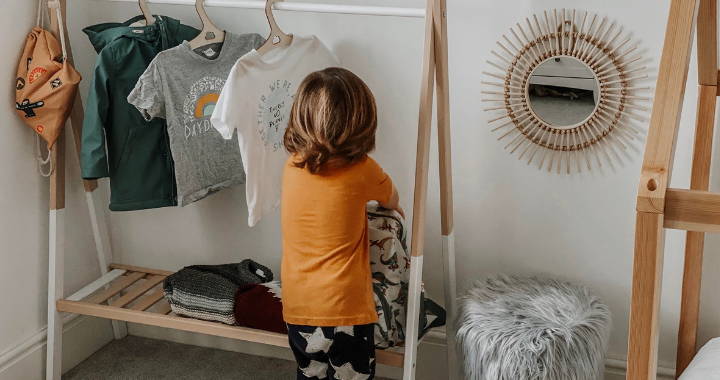 Where did the idea and passion for Montessori education come from?
 I first researched the Montessori approach when my son turned one as I wanted to set up an area in the downstairs of our house for him to learn. Maria Montessori's philosophy really resonated with me and I came to realise that my parents taught me very similar values. To be independent, practical and always follow my own interests, and that's exactly what I want for my own children as well.
What distinguishes Montessori from other ways of learning?
Montessori education is unique as it respects the child's interests. It also recognises and promotes their independence through skill-based learning. It has suited my son's needs as he is a visual and kinaesthetic learner. Montessori education has a balanced view of the child's intellectual, physical, emotional as well as spiritual development, and this is what really inspired me to follow the approach.  
Have you arranged a children's room?
 Yes, we have a playroom in the downstairs of our home. I've set it up with different areas for my children to explore. These include a music area with a piano, which I play regularly. We also have a writing, mathematics, loose parts, kitchen and reading area as well as his shelves with carefully selected resources to suit their changing needs and development.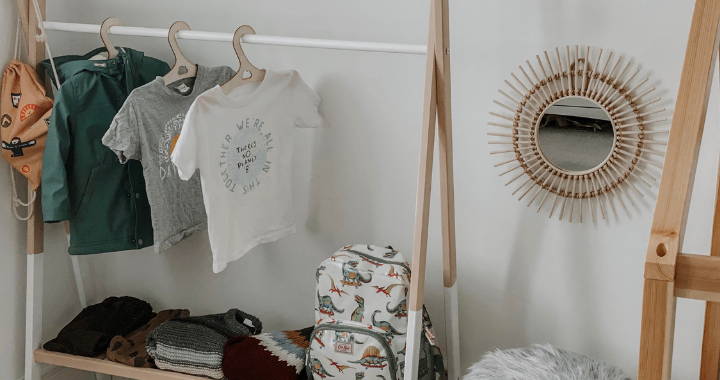 ---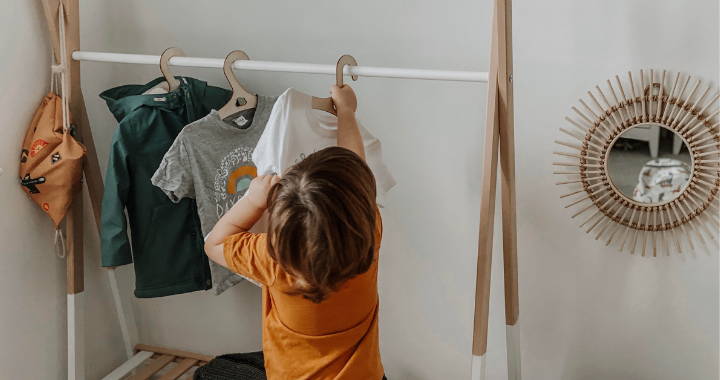 ---
A lot of fun in Montessori?
 Montessori is a lot of fun as it follows the child's individual and developing needs. My son thoroughly enjoys exploring what I've placed on his shelves each week. It also allows me to observe where he needs support with the most in his learning.
Does the moKee Wardrobe Mini combine fun and education?
 The moKee Wardrobe Mini is a beautiful Montessori inspired piece of furniture and the perfect addition to our home. Wilfred is able to select his own clothes now, promoting independence, as it is at his height. He looks forward to dressing himself each morning and is now learning how to put the hangers back on the rail too.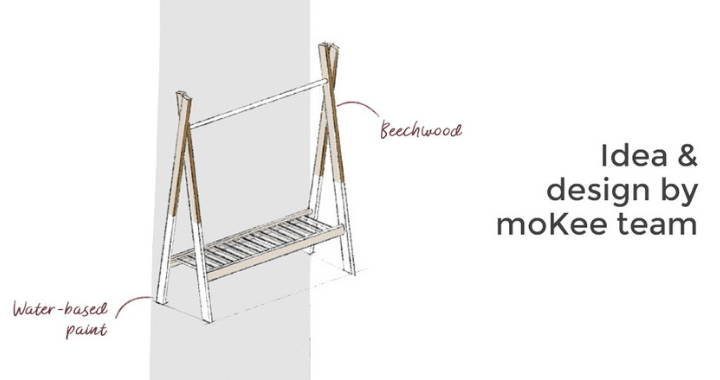 ---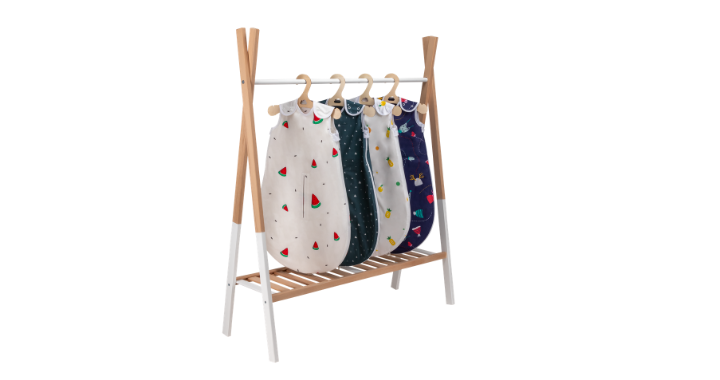 What characteristics of children's development can it influence?
 Learning to dress independently is an important life skill and there are a few different areas of development that it can influence and these are:
Gross motor: lifting arms and legs in specific coordinated motions into shirt sleeves and pant legs, and balancing to take off shoes and pants.

Fine motor: being able to use fingers to manipulate small objects (zippers, buttons, buckles, and laces).

Cognitive: being able to understand the sequence of putting on clothing and to think about how seasons and temperature affect what should be worn.
Do children become more independent?
Yes, children gain independence when their environment and caregivers facilitate this. I'm very mindful to step back and let my children learn and explore at their own pace but also ensuring the tools are there for them to do so. For instance, I'm going to place pictures on the wall (next to his moKee wardrobe) at his height, of the correct sequence in which he can dress himself. These will act as a visual prompt and build his confidence, so that eventually he will not need my help.
What do you think about the children's capsule wardrobe?
I really like the idea of a capsule wardrobe for children. They grow so quickly that it seems more appropriate to only buy what they need for a short amount of time and then replace each item when they grow into the next size. Also, I love the minimalist idea of it too and how sustainable a capsule wardrobe is.
Can it be made with a moKee Wardrobe mini?
I definitely think a capsule wardrobe can be made with a moKee Wardrobe mini! It is the perfect size to fit all of the items on. I love the shelf as well. There are endless possibilities of how you can arrange your child's clothes on there. Wilfred absolutely loves learning how to dress himself now and the wardrobe mini has really helped play a huge part with that! It's such a beautiful piece of furniture and fits so well with the rest of his room.