Nursery Furniture: What (not) to buy for your baby
When preparing to welcome a newborn it is hard to imagine how this tiny baby needs so much stuff – I certainly wasn't prepared for the amount of nursery furniture I thought I had to buy. Advice, neither wanted nor asked for told me I 'must' get this and 'baby just has to have that'.
Well, I wish I had ignored this advice as a lot of the 'stuff' my husband and I had bought we simply didn't need. So here is a baby checklist which I hope explains what is absolutely necessary for a baby's first year and what is absolutely not necessary - from furniture to baby bath accessories.
NECESSARY
1. Cot 
It's the first thing parents probably decide upon and rightly so as it should last a good 2-3 years and is the main feature of any nursery. I discovered moKee's Mini Cot when searching online for cots that weren't astronomical in price yet were highly designed and simply looked cool. Mokee ticked all the boxes and I loved the simplicity of it – it's not huge so perfect for a very small nursery and can even fit in the parent's bedroom. The cot mattress has lasted and still provides comfort to my son- what is absolutely necessary is a water-proof sheet too. moKee's team has a wide collection of baby textiles too! I didn't get the draw inserts at the bottom but will definitely get one for when Baby Number 2 arrives in the Autumn –  nursery storage is essential now! My firstborn is 2 and still in his baby bed, which now has the side taken down so it is his 'big boy bed'. Baby Number 2 will be using the same crib meaning moKee's Mini Cot is seriously excellent value.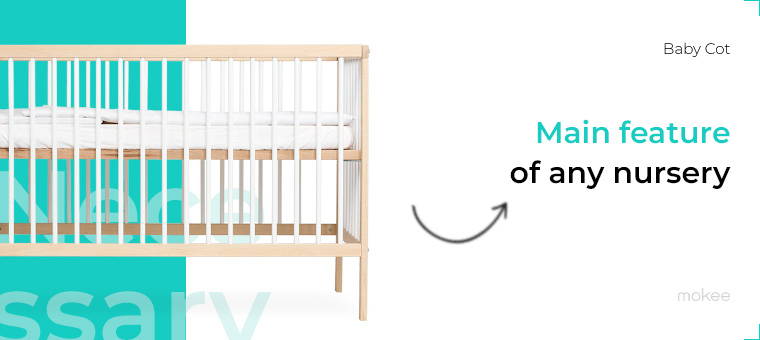 2. Baby Changing Mat 
Wipeable! It will get messy! moKee's Changing Mat is particularly good as it fits on top of the Mini Cot – saving space and the need for a changing table which are absolutely NOT necessary. In fact I think they are simply a waste of money and only used for a few months. Mokee has recently launched the Pokee – a storage unit which can be attached to the side of the cot where all your nappies, creams and wipes can be stored. Genius!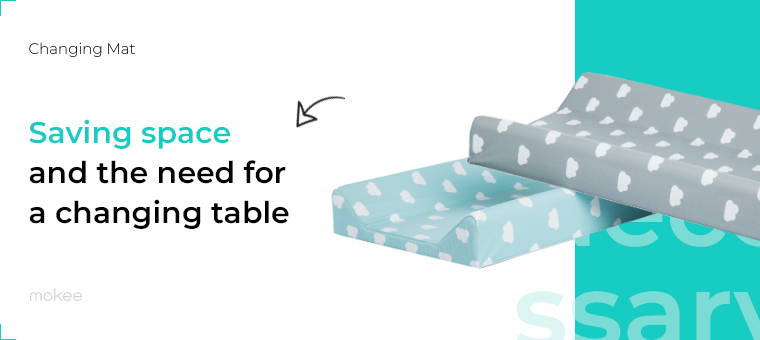 3. A portable sleeping pod 
moKee's Mini Pod is great. Sadly I didn't get it for my firstborn and regretted it as it would have made life a lot easier! It provides comfort for the newborn, cocooning them and making them feel safe and what's more, you can pick it up whilst baby is still sleeping, put them on the sofa and then when it's bedtime put them up in their cot, still asleep in the pod. Sleep is hard to come by in those first few weeks and the Mini Pod definitely makes it easier to get some!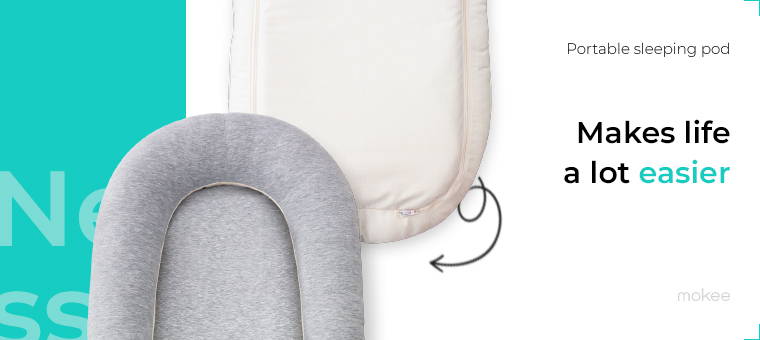 4. Nursing Chair
This is absolutely essential for any nursery! A nursery is not just for babies but also for parents too. It's where you will spend a lot of your time in the first year so make it comfortable for you too! Whether breast or bottle, feeding can take a while and with night feeds you want to feel as relaxed as possible.
moKee's WoolChair
is a good option and with a
WoolStool
to match it ticks a lot of boxes!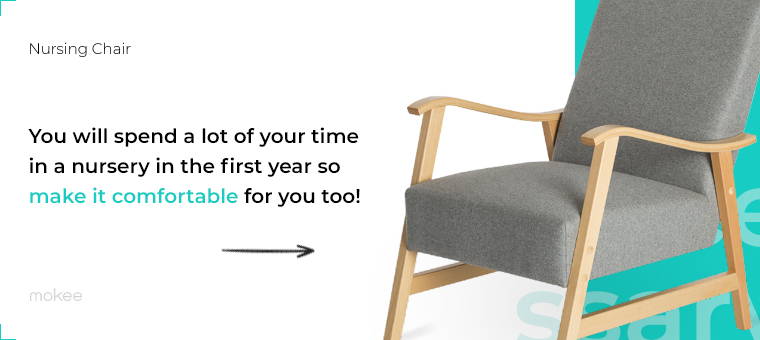 5. Moses basket 
Now this isn't an absolute necessity but I found it really useful for moving baby into different rooms and for those first few weeks when the baby was sleeping in our room. They're probably not useful if you have limited space – a cot will suffice- but if you want to set a Moses Basket up in your living room for when the baby sleeps in the day then moKee's WoolNest is a game-changer. It comes with a stand meaning baby is elevated and secure. If you have an excited dog this helps to save a baby from getting a good licking!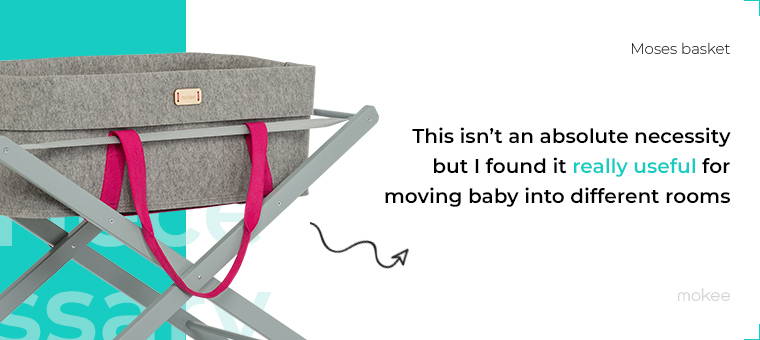 6. Muslins 
Buy muslins and then buy some more! You will get through many many muslins each week and they are so versatile. Larger muslins can be used to swaddle baby too and are breathable. moKee's Bamboo Muslin Squares are particularly soft and I love the colours they come in too.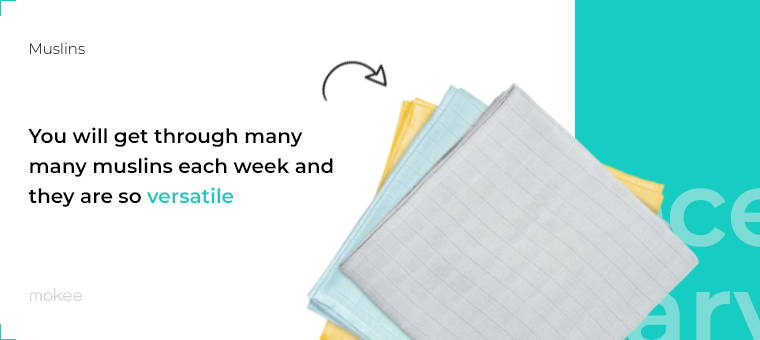 7. Sleeping Bag 
Once your newborn weighs enough you can move it into a baby sleeping bag. These are great and should definitely be on your checklist! I got two so there was a spare in case of any sicky accidents and I loved moKee's Sleepy Bag. You can zip all the way around meaning changing a nappy in the middle of night makes it super easy! They can also be used when travelling and have an opening for car seat belts and pram straps.  
8. Baby Monitor 
An obvious essential. There are many to choose from- I didn't go for one with a video monitor as I thought I'd end up just staring at the screen rather than enjoying a film or eating my dinner. But of course, it is a personal decision and should be based upon what gives you peace of mind!
ABSOLUTELY NOT NECESSARY
1. Manual breast pump 
Too much hard work. Go for a battery-powered or plug-in one. Quicker and more efficient.
2. Nappy Bin 
A bin with a lid is a must but expensive nappy bins are not! As long as you empty the bin regularly you can avoid smelly nurseries!
3. Bath thermometer 
Use your elbow and common sense to test the water. Various thermometers I used broke and went mouldy in the bath. Dipping your elbow or wrist in the water to test the temperature is best because they are more sensitive to heat.
And what do you think? What is the most important product to buy when creating the nursery? And what wouldn't you recommend? Share your opinion in comments!