by Marta Szczepanik - 15.01.2020
Number one advice the new parents get? SLEEP WHEN THE BABY SLEEPS. Yeah, right.
This could be great advice if only you could cook when the baby cooks, vacuum when the baby vacuums, take a shower when the baby takes a bath & eat when the baby eats. The constant struggle for any new parent for the first months is - doing everything one-handed, often rocking your baby rhythmically.
---
The only thing that seems to help is a baby bouncer. A bouncer will allow you to cook, vacuum, take a short shower and eat (and a few others) while your baby is rocking in the bouncer with a view on mamma or daddy. It's a must-have.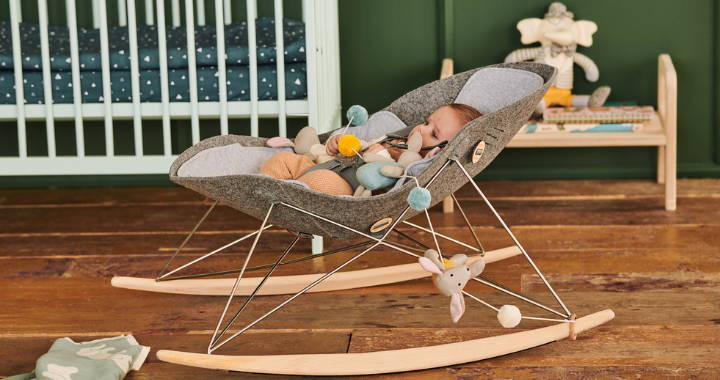 We are proud to announce that today we are launching the first-ever felt baby bouncer - moKee Little Lullay. We have worked on this design for many months, trying to create a bouncer masterpiece.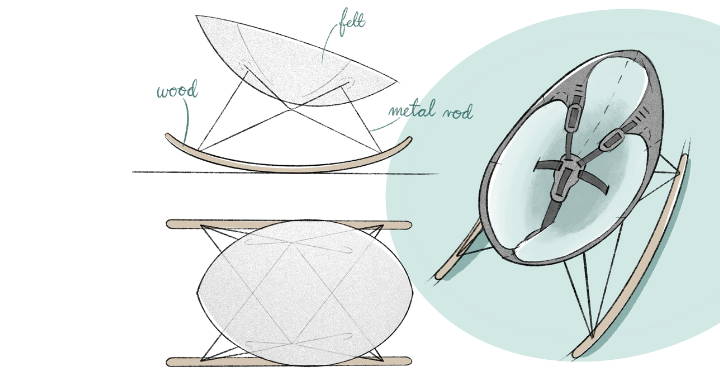 And here it is - the best materials (FSC beechwood, our favourite wool felt & surgical stainless steel), the new take on design (the legs are swinging up and down just a little bit, to adjust to the baby's weight and body - just like your arms are adjusting to you baby to hold them tight & comfy), beautiful and longlasting. It started with a brave idea, that we can do it slightly different & better. We sketched, we talked, we tested.
Today we are excited to say HERE IT IS!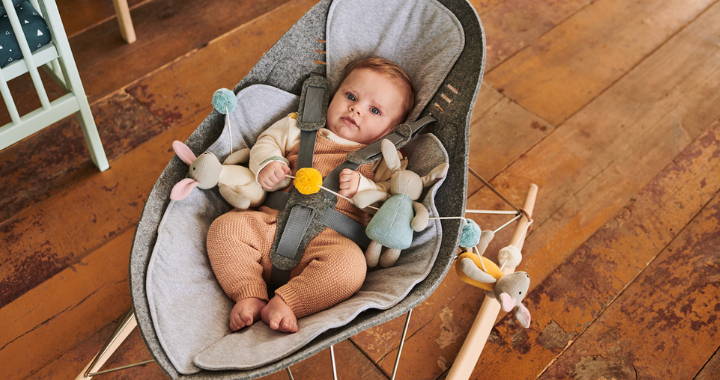 ---
✓ The first-ever baby bouncer made of felt
✓ Made of the highest quality materials: beechwood, wool felt,       surgical stainless steel
✓ Five-point harness for extra support
✓ Safety strips length can be regulated
✓ Bouncers' legs made of steel allow the whole construction to spring up & down a little, making the bounces comfier for a baby. The felt can adjust its shape to the baby's body.
✓ Includes machine-washable liner
✓ Tested for safety